GMDF Member Societies' Acting Auditions, Plays, Musicals and Pantomimes
GMDF members, if you need help to enter up your Audition / Production please click here.
Please click here to see a list of GMDF members' current casting requirements.
Production:
The Children by Lucy Kirkwood
Dates:
07 Jan 20 to 11 Jan 20
Information: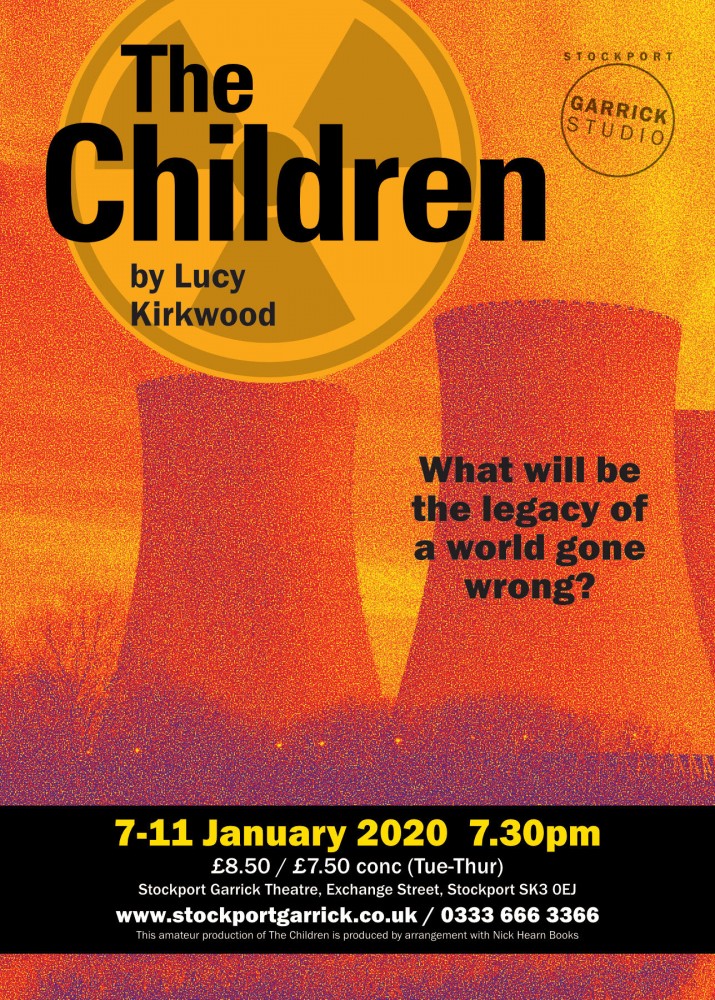 The Children is a new, thought-provoking play set in the near future.
Robin and Hazel are retired nuclear engineers living near the plant where they used to work. The plant has suffered a meltdown. Then their ex-colleague Rose turns up from America unexpectedly. Secrets of their collective pasts come out and they discuss what might have been. Rose then reveals the real, frightening, reason behind her visit.
The Children not only paints a picture of a world where a human-made environmental catastrophe could all too easily happen, it also explores the personal responsibilities people feel when things go wrong – and what they decide to do to make amends.
The Children was recently nominated as one of the top three "Best Theatre Shows of the 21st Century" by The Guardian newspaper.
(This play contains strong language and deals with adult themes)
Tickets are £8.50 each, £7.50 concession (Tue-Thur).
FREE car parking available next to the Garrick at Applicon House on Exchange Street from 6.30pm.
To book online click here (no booking fees with e-Ticket option).
To book by phone, call 0333 666 3366 (horsted by TicketSource. A flat £1.75 fee will be levied which includes postage where applicable).
The Garrick Box Office is open from 6.45pm on show nights.
Stockport Garrick Theatre, Exchange Street, Stockport SK3 0EJ
~ share