GMDF Member Societies' Acting Auditions, Plays, Musicals and Pantomimes
GMDF members, if you need help to enter up your Audition / Production please click here.
Please click here to see a list of GMDF members' current casting requirements.
Production:
Spring Concert
Dates:
12 May 19 to 12 May 19
Information:
Join us for our annual spring concert and help us bring our Diamond Jubilee year to a rousing close.
There will be something for everyone and the concert will include Karl Jenkins' Armed Man, songs from Rogers' and Hammerstein's The King and I and Oklahoma and finish with a 'last night of the proms' singalong with Pomp and Circumstance, Land of Hope & Glory, Jerusalem, Rule Britannia, and Auld Lang Syne.
Tickets - £12.00 Adults, £5.00 Children & Students, available from http://www.ticketsource.co.uk/sms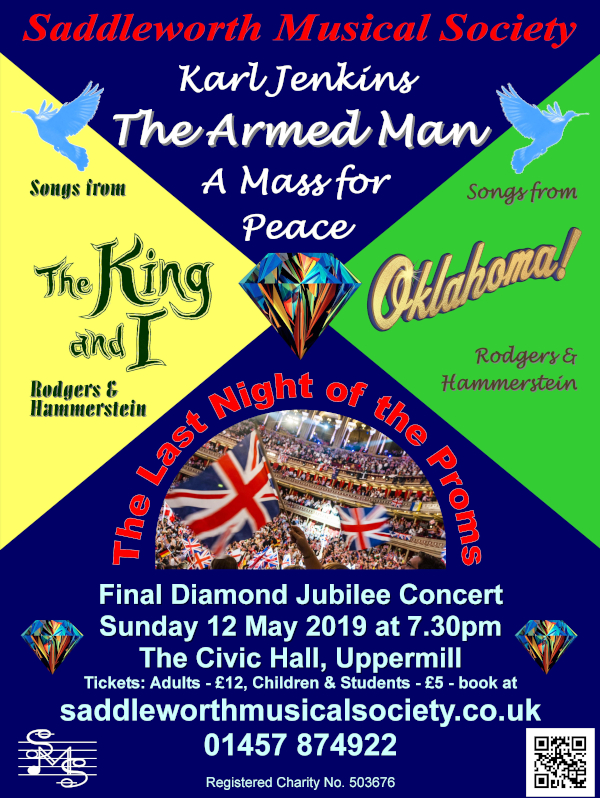 ~ share