GMDF Member Societies' Acting Auditions, Plays, Musicals and Pantomimes
GMDF members, if you need help to enter up your Audition / Production please click here.
Please click here to see a list of GMDF members' current casting requirements.
Production:
Sweeney Todd - The Demon Barber Of Fleet Street
Dates:
30 Oct 18 to 03 Nov 18
Information:
Join Saddleworth Musical Society as they tell the infamous tale of Sweeney Todd, an unjustly exiled barber, who returns to 19th century London seeking vengeance against the lecherous judge Turpin, who framed him and ravaged his young wife.
The road to revenge leads Todd to Mrs. Lovett, a resourceful proprietress of a failing pie shop, above which he opens a new barber practice.
Mrs. Lovett's luck changes when Todd's tonsorial activities inspires her to alter her pie recipé, which has the people of London lining up, and so the story unfolds.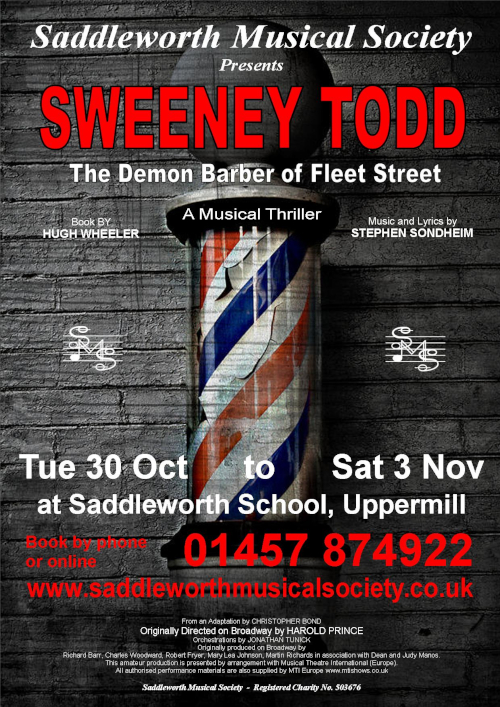 ~ share